The Member of Parliament for the Assin Central Constituency, Hon Kennedy Ohene Agyapong on Monday, January 30, 2023, presented a hundred beds and mattresses to the Komfo Anokye Teaching Hospital (KATH) in Kumasi.
The donation valued at GHC 336,000 is in fulfillment of a promise he made after presenting the hospital with $147,000 for the payment of a one-year planned prevention maintenance (PPM) cost for the Linear Acceleration (LIMAC) machine at the Oncology Directorate of the hospital.
Presenting the beds, to staff, Mr. Agyapong said the procurement of beds was done with solicited support from other Ghanaians who wholeheartedly contributed ninety-seven thousand Ghana cedis(Ghs 97,000) to support the course.
He was full of praise for public-spirited individuals who squeezed something out of their pockets to help make the request a reality.
Mr. Agyapong who is aspiring to lead the ruling New Patriotic Party (NPP) into the 2024 general elections apart from being a politician is also a philanthropist who had been extending such gestures to individuals and organizations over the years.
According to him, KATH, as a referral facility was a centre of health care delivery for all people from the various regions, therefore, any assistance from that facility, was indirect assistance for all persons in Ghana.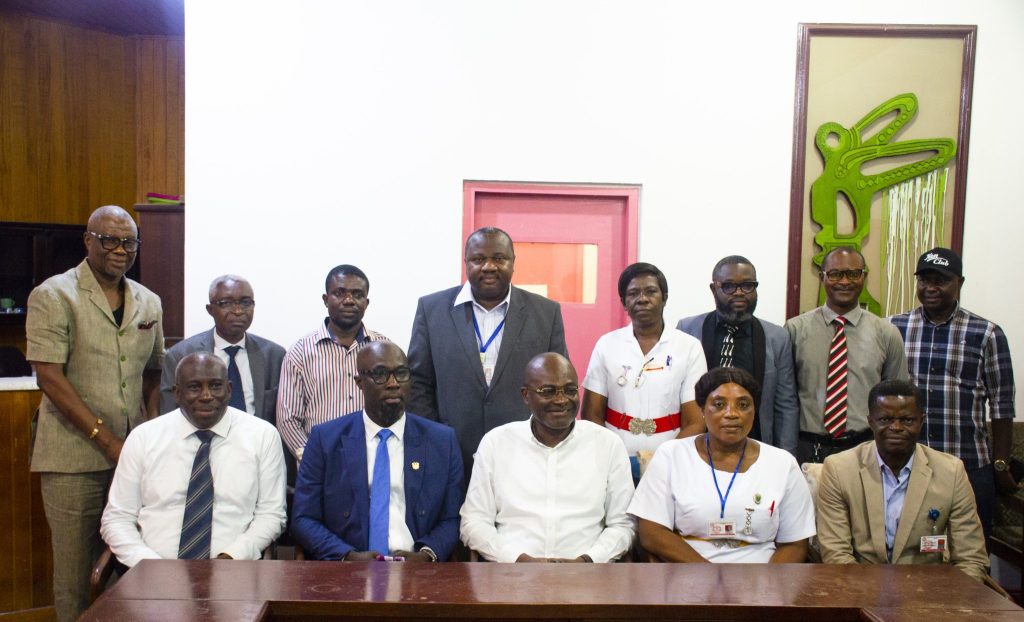 He recounted a case in point where he had to undergo surgery and treatment in that hospital during his elementary school days around the late 1960s.
He later went around to interact with the nurses and the general staff of the hospital. The walk through the wards gave him the first-hand opportunity to see and discuss the best way to assist in the near future. According to him today's gesture of patriotism, as it has always been, wasn't a 9-day wonder but rather an establishment of a lifetime relationship.
The Chief Executive Officer(CEO) of KATH, Professor Otchere Addai-Mensah thanked Mr. Agyapong for his generosity and benevolence towards the facility.
He, therefore, prayed for longevity and divine protection to enable Mr. Agyapong to continue with his good services to Ghana.
By:Prince Adjei-Guy Gee