The Adukrom community in the Akuapem Traditional area, in the Eastern Region, will soon have a Holy Bible in the Okere language, thanks to the inspiring and untiring efforts of Reverend Maxwell Kweku Budu Asante, a member of the Presbyterian clergy.
This was revealed last Sunday 13th August 2023, at a farewell service held in honour of the Rev Maxwell Asante, who bid farewell to the Adukrom District of the Akuapem Presbytery of the Presbyterian Church of Ghana after 10 years of service in the Lord's vineyard up the Akuapem mountains. In his farewell sermon to the congregation, Rev Maxwell Asante attributed the work of God to the human fingers as each is destined for a particular function.
He posited that he has performed his destined role and is now taking leave of the presbytery in the Adukrom District for another Minister of the Gospel who will be transferred there to come and continue.
Rev Asante noted that through the inspiration of the Holy Spirit and with support from both internal and external members of the church, he has established an information center that
will disseminate and propagate the gospel from dawn to dust, a feat that will not only serve the Presbyterian family but the whole Akuapem community for that matter.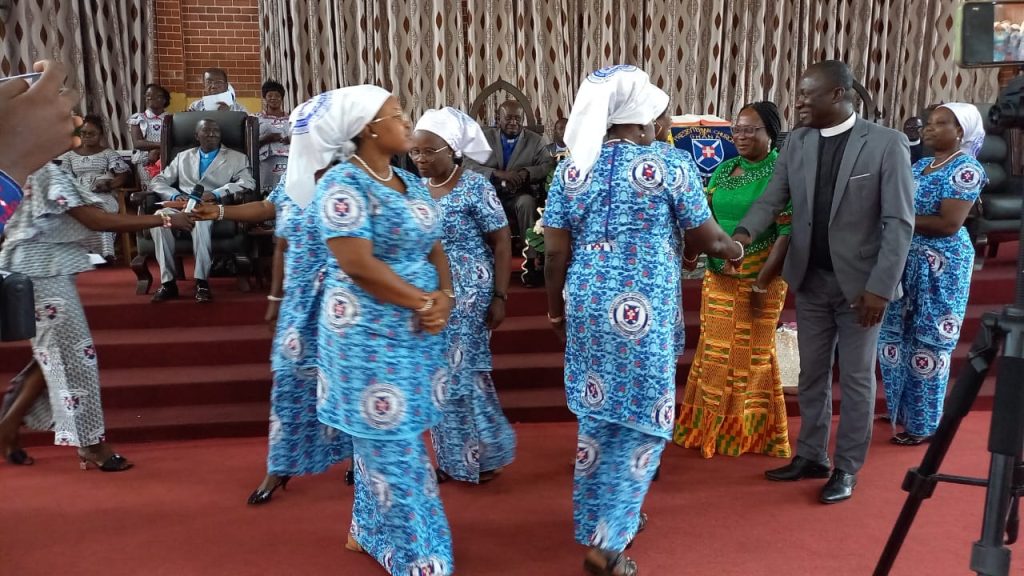 Rev K.B. Asante said the translation of the Holy Bible into the Okere dialect is to enable the indigenes to read and write their mother tongue, and promote the Okere culture to the wider world. Rev. K. B. Asante is being transferred to Babayara Congregation in the Madina District of the Presbyterian Church Of Ghana.
By: Isaac Clottey