President Akufo Addo lauds Assin Central MP, Hon. Kennedy Ohene Agyapong on his proposed Kennedy Ohene Agyapong Cardiothoracic Centre at 37 Military Hospital.
The President inspected the project on Wednesday, February 1, 2023.
On Thursday, June 22, 2021, Hon. Kennedy Ohene Agyapong cut sod for the construction of an 80-bed Cardiothoracic Centre at the 37 Military Hospital in Accra.
President Akufo Addo was happy about the progress of work done so far.
Explaining the stage of completion of the project to President Akufo Addo and Hon. Kennedy Agyapong was the project manager and CEO of PBI Group Ltd. Captain Frank Osei Boakye who is the contractor for the project.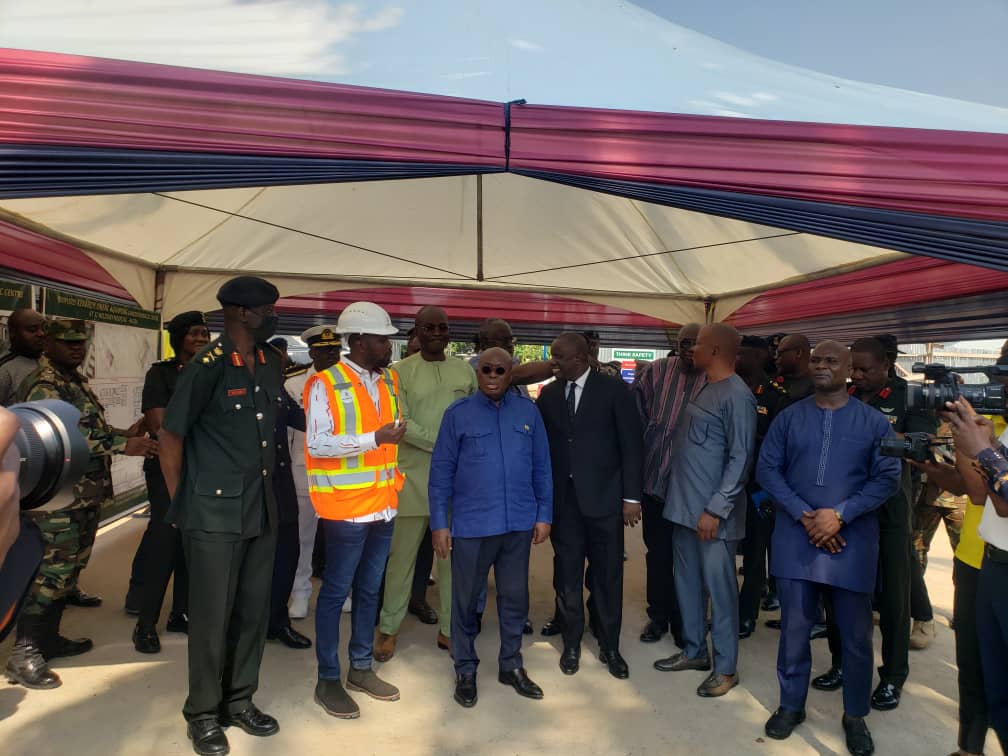 According to him, the project is about 40% complete and was optimistic that, by the close of the year the whole project would be completed.
The treatment centre will include facilities such as a Cardiothoracic Training Centre and Conference room, a VVIP clinic, 2 operating theatres, an Intensive Care Unit, an Executive Clinic, a Dialysis Unit, an X-Ray unit, a Robotic Unit, a pharmacy and an outpatient department among other essential units.
Hon. Kennedy Agyapong, appreciated the President's visit to the site, to him is a blessing and means more ought to be done.
He revealed to journalists that, the project should have been completed by the year 2022 but unfortunately it couldn't happen, however, he assured the people of Ghana that, the centre would be ready by the end of this year with the installation of modern equipment.
He concluded that the construction and furnishing of the facility which would have cost 3 million dollars would now cost 6 million dollars.
Story by: Nana Kwasi Ampofo