The Global President of the United Nations International Peace and governance Council (UNIPGC), Ambassador Dr. Jonathan Ojadah, has inducted the UNIPGC's regional executives and envoys into the office to implement the various development projects.
The United Nations International Peace and Governance Council is a global civil society organization established to accelerate peace, good governance and eradication of poverty across the world.
It is also to strengthen the government's efforts to handle civil and ethnic conflicts and inter-state wars, as well as the negative impact of civic globalization, terrorism and human rights abuses.
Speaking at the ceremony, Dr. Ibrahim Awal, the Minister of Tourism, Arts and Culture, has urged African governments to harness the human and natural resources the continent is blessed with to promote socio-economic development.
"Africa has so many resources but benefits a little, therefore, it's time to seek the opinions of the traditional authorities, religious leaders and civil society organizations to ensure inclusive and sustainable development," he said.
"In this vein, with the multi-party democracy that most African countries have chosen, it's imperative to harness its potential for peace and development on the continent."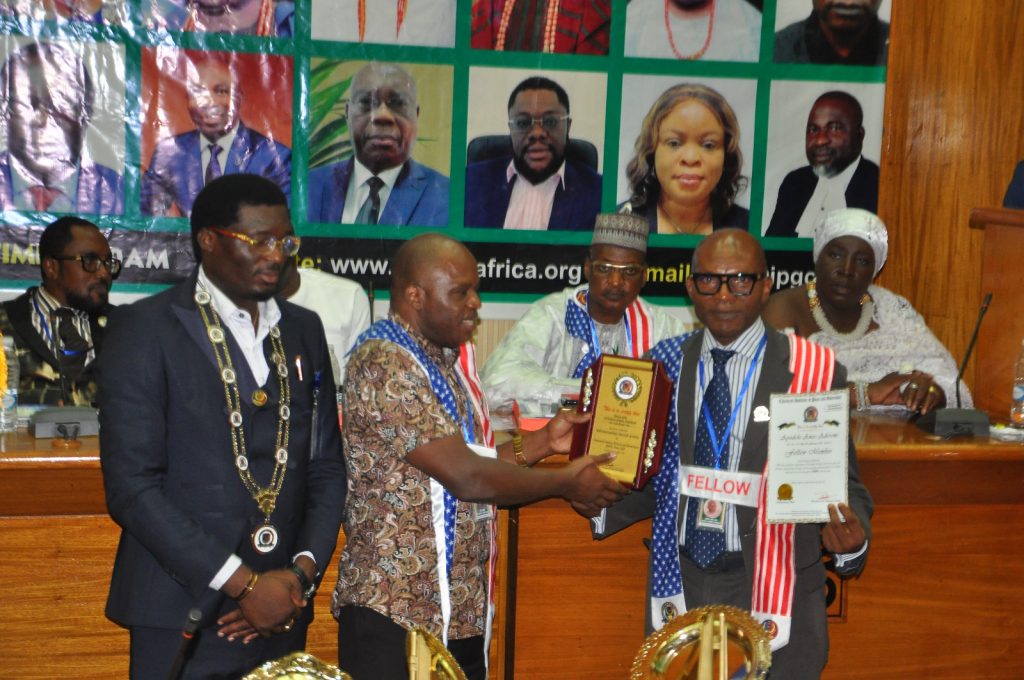 Dr. Awal made the call in a speech read on his behalf at the 11th edition of the Pan African Leadership, Investment Summit and Honours in Accra, on Friday.
The two-day summit was organized by the United Nations International Peace and Governance Council of Africa (UNIPGC), on the theme: "Peaceful Co-existence and Synergy for African Development".
He lamented the insecurity and political upheavals in Sub-Saharan Africa, which was retarding socio-economic progress, and called on the governments to tackle those challenges head-on to ensure peace and development.
Professor Hugh Aryee, the Country Director, of the UNIPGC, Africa, in his welcome remarks, entreated African governments to always factor the views of the masses into decision-making processes to enable the chosen multi-party democracy to thrive.
"The masses at the local and national levels should be involved in the governance processes. The multi-party democracy shouldn't be about elections alone, but a participatory one where the views of the people are respected," he said.
Prof. Aryee urged the authorities to develop the political will and commitment to decoupling the security services and election management bodies from the political space and manipulations, without which "we cannot build any strong public institutions run on professional values".